Klicka på länken för att installera .Net framework 4.8, 

https://dotnet.microsoft.com/download/thank-you/net48

Eventuellt kan ditt antivirusskyddsprogram varna för att filen kan vara skadlig. Om möjligt anger du att filen inte är skadlig och fortsätter installationen.

Klicka på den nedladdade filen som visas längst nere till vänster i nedladdningsfönstret.
...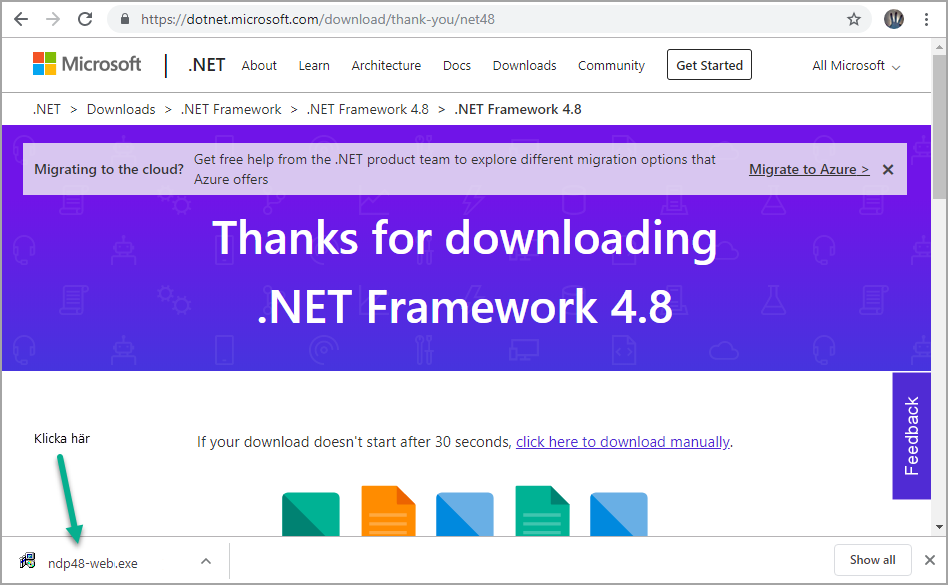 Image Added
Välj Kör eller svara Ja på frågan om programmet får göra ändringar på din dator. "Do you allow this program to make changes to your computer".